Joint project by Cosmopolitan and Starbucks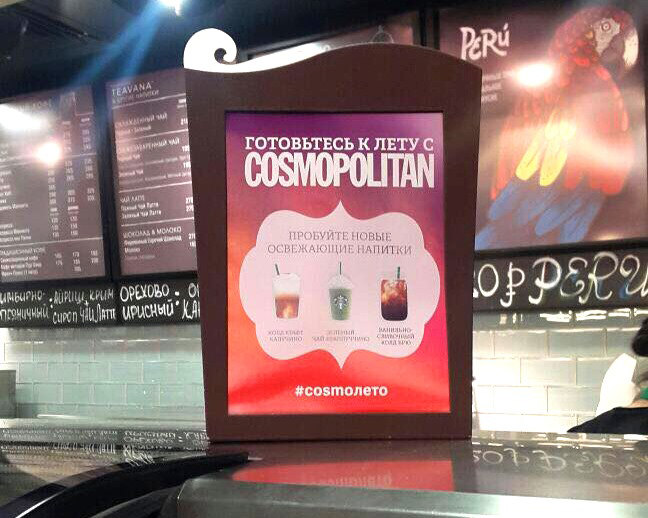 Cosmopolitan magazine held its "Summer – Cosmo-style" promotional campaign in the Starbucks coffeehouse chain, choosing the best summer drinks: Vanilla Sweet Cream Cold Brew, Cold Craft Cappuccino, and Green Tea Frappucino. A special Cosmo sticker highlighted the items on the menu throughout the month.
Cosmopolitan and Starbucks also held a joint bachelorette party at the Starbucks Loft. Guests enjoyed tarts with strawberries and raspberries and the coffee chain hosted a beauty station where Hair Spot specialists provided hair styling and MAC beauticians applied makeup for guests.
The project was Starbucks' first major partnership with a media brand in Russia. Bloggers also supported the campaign by urging their subscribers to share their most striking photos with the hashtag #StarbucksТыПростоCosmo. Those submitting the best photos received gifts from Starbucks.