Cosmopolitan in September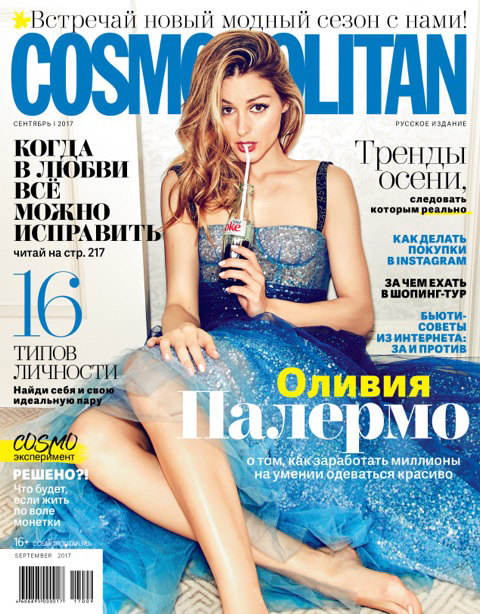 Cosmopolitan's first fall issue is devoted to the love of fashion, with famed "it girl" Olivia Palermo appearing on the cover. In an interview, the woman whose feel for style has earned her a fortune shares her personal rules and secrets. The magazine also compiles the stories of women who turned their passion for fashion into a profession, shares their favorite stores and discount centers, and explains the right way to buy things on Instagram.
Also in this issue:
Let's Settle This: Answers to the most controversial questions in gynecology.
Pure Fiction: Why men lie, and finding the line between a simple fib and a devious lie.
16 Personality Types: Determine your type and find the perfect match.
Back to the Future: Answering the painful question of whether you should get back with your ex.
True Story: "I learned that my husband is gay."
Look Alike: Leading makeup artists explain how to replicate the best looks from the catwalks without looking strange.
Career Plan: Achieving your dream career.
Let There Be Light: The best products to make your skin glow.
Online Beauty Tips: Separating the wheat from the chaff.
Learn how to wear ostentatious plaid and a leopard print.
Also in the September issue – a stylish stroll through Disneyland and winning looks in the spirit of Paris, Barcelona, New York, and Istanbul.
The magazine went on sale August 21. Mobile and iPad versions of the release are also available.