Cosmopolitan in October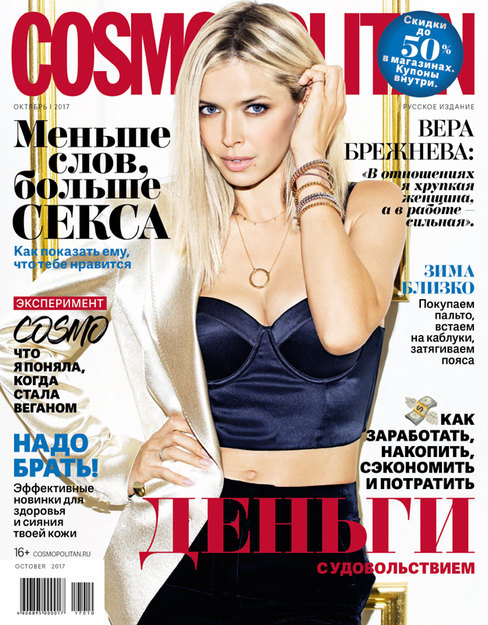 In October, Cosmopolitan focuses on money and the relationships that tie us to it. Financial experts explain the right way to save, lend, and spend money. Singer Vera Brezhneva, who appears on the cover, reveals how she spent her first paycheck and how her training as an accountant helps her in life.
Fair-skinned women will also learn how to slow the appearance of facial blood vessels and sports lovers will find out how to combine skincare with workouts. The Ask Anya column looks at the accessories to buy this fall and why combining gold and silver is in fashion. Cosmopolitan also recommends a route based on the movie "La La Land" and shares how travelers can get the most out of voyages to the homeland of the Vikings.
Also in this issue:
Subscriber Unavailable: how to tell your beloved what's troubling you;
A flirting quiz reveals whether you know how to charm the opposite sex;
Firsthand accounts of failed first dates;
Golden Key: men on a scale from Pierrot to Basilio the Cat;
My Vegan Experience: what it's like to give up meat for two weeks;
Actor Yegor Koreshkov and his take on wise women.
The issue went on sale September 12. The magazine is also available in mobile and iPad versions.