Domashny Ochag in October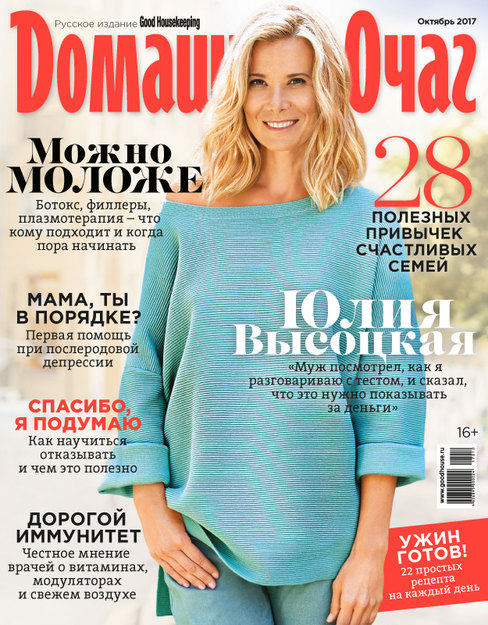 In the October issue of Domashny Ochag magazine, actress and TV host Yulia Vysotskaya shares her thoughts on why it is tough to be a woman all the time, and shares her views on work, home life, and what inspires her.
The magazine also presents the trends of the new fall season and its editors learn everything about contour plastics by testing the most popular invasive anti-aging techniques. Elsewhere, psychologists reveal 28 secretes of happy couples, explain how to recognize and overcome postpartum depression, and teach us how to say "no" in the most difficult situations.
Readers will find the story of Heroine of Our Time contest participant Yevgenia Kuzmina and why she decided to make a change in her life, become a stylist, and how she found her calling.
The issue also includes dinner menus for a full month, prepared together with the Chef Market project. Readers will also find a gift – a 500-ruble coupon valid on their first order of Chef Market products.
The magazine went on sale September 12.