Popular mechanics in October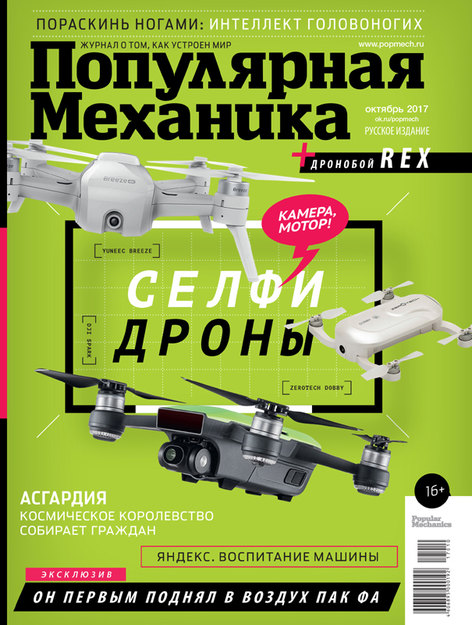 In early 2017, gadget market analysts pegged selfie drones as the main new technology for the coming year. Now, just six months later, the first models have already flown across Popular Mechanics' front lawn. Read a detailed survey of these miniature drones in the new issue of the magazine.
Also in this issue: where Russian astronautics is pinning its hopes; the world's first high-speed solowheel with suspension; Asgardia – a state beyond Earth; the Chukavin sniper rifle; a report about dismantling a Honda motorcycle; the most impressive mission to Saturn – in quotes, figures and results; and an interview with distinguished test pilot Sergei Bogdan about the peculiarities of fifth-generation fighter jets.
The magazine goes on sale September 19. Those who love reading on their mobile devices can download the digital version from the App Store.