Cosmopolitan and Levi's Hold Stylish Weekend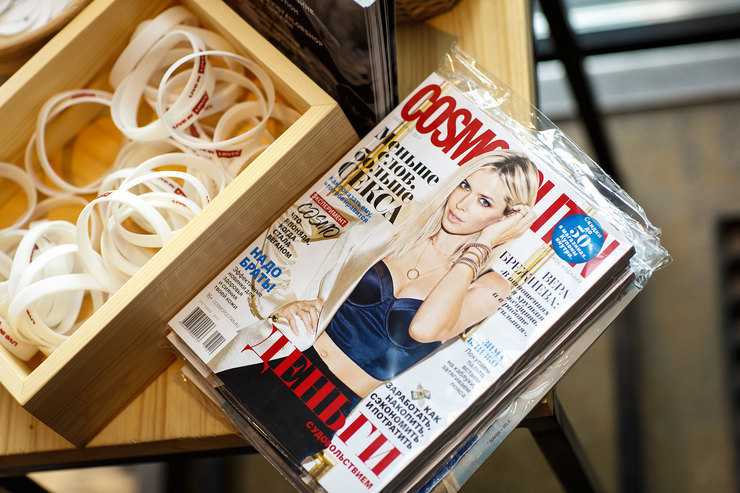 Cosmopolitan magazine and Levi's jointly hosted a pop-up space for the weekend at the Levi's Tailor Shop on Krymsky Val.
On Saturday, Cosmopolitan editor-in-chief Polina Sokhranova and renowned stylist Alexandra Rogova discussed the peculiarities of customizing clothing and putting together a basic wardrobe, and answered questions from the audience. On Sunday, Cosmopolitan Beauty deputy editor Olga Khardina conducted a workshop at which she revealed all the secrets of makeup, from casual to black tie.
Visitors to the pop-up event enjoyed a full program throughout the weekend. They could get their hair styled by Redken experts, get a flash tattoo or take a souvenir instant photo. Guests could also sample sweet snacks and refreshing drinks, watch episodes of "Sex in the City," and try their luck in a drawing for a legendary – and customizable – Levi's jeans jacket.