Cosmopolitan and Stockmann Hold Shopping Marathon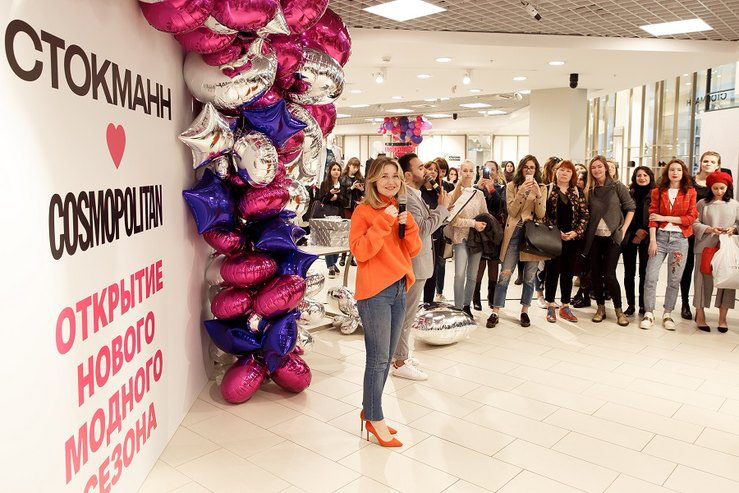 Cosmopolitan magazine teamed up with the Stockmann department store and the Metropolis shopping center to hold a shopping marathon timed to coincide with the start of the fall fashion season. From September 22 to 24, shoppers at Stockmann could take part in various workshops, visit a beauty studio stall, enjoy refreshments, receive complimentary gifts, and much more.
Shiseido chief makeup artist Valeria Filippova described the season's main makeup and personal care trends and presented the newest beauty products from a variety of brands. Cosmopolitan editor-in-chief Polina Sokhranova and stylist Vlad Lisovets offered the audience tips on what to look out for this season, and fashion blogger, stylist, and columnist Elena Lents advised shoppers on how to determine their type of figure, and how to best select the right image for themselves.
Gala Borzova, curator of the Styling in the Fashion Industry program at the British Higher School of Art & Design, gave an overview of new footwear trends, and journalist, blogger, and cookbook author Anastasia Zurabova revealed the secrets of creating delicious baked goods and desserts.
A team of professional Cosmopolitan stylists provided consultations for all interested women, working throughout the day to give them makeovers using new fashionable accessories and looks.