Exhibition of the Best Harper's Bazaar Covers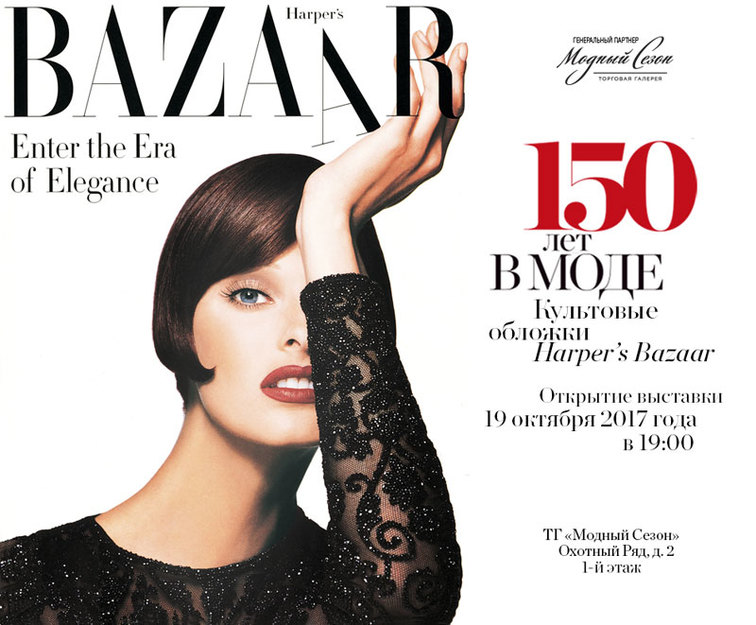 Harper's Bazaar magazine is inviting the public to visit an exhibition of its best covers from past years and to learn more about the history of the publication. The exhibition, timed to coincide with the magazine's 150th anniversary, will open on October 19 at the Fashion Season shopping mall.
Harper's Bazaar has always been more than just a collection of beautiful pictures. Since its very first issue, released 150 years ago in 1867, successive generations of readers have found in its pages the answers to their most burning questions, learned about important people, and delved into the ever-changing world of fashion. The magazine was first published in Russia in 1996 and was an immediate hit.
To appear on the pages of Harper's Bazaar is to have one's name forever inscribed in the annals of fashion. Over the years, greats such as Audrey Hepburn, Princess Diana, Demi Moore, Rihanna, Kate Moss, Lady Gaga, Sarah Jessica Parker and many other stars have appeared on the magazine's cover. Such photo shoots immediately gain cult status, and each of their images can rightfully be considered a work of art.
The exhibition features more than two dozen iconic Harper's Bazaar covers, and it is no easy task to pick the best one. What's more, Harper's Bazaar constantly amazes its readers with its world-class cover stars posing for the magazine in unusual settings.
Guests at exhibition's opening on October 19 will receive a complimentary copy of the Harper's Bazaar anniversary issue that includes a colorful account of the magazine's history.
The exhibition runs till November 19, and is open from 10:00 a.m. to 10:00 p.m. on the first floor of the Fashion Season shopping mall at 2 Okhotny Ryad. Admission is free.