Beauty, Art at Cosmopolitan Beauty Awards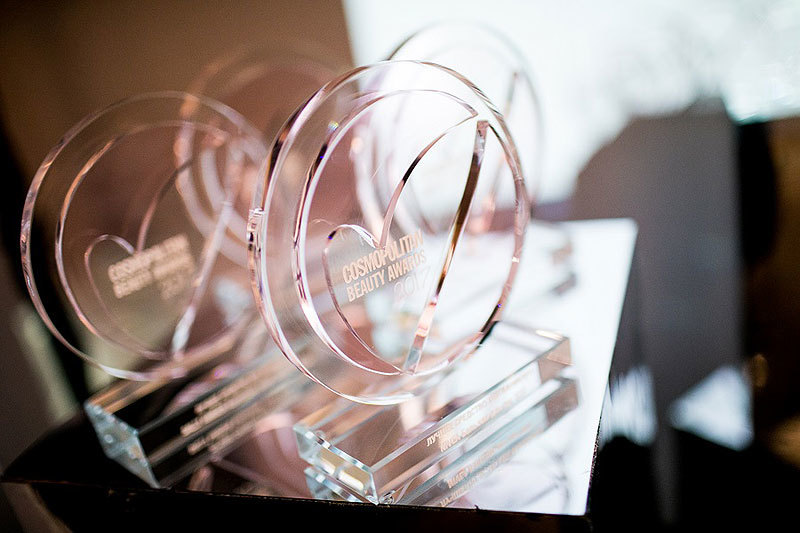 Cosmopolitan Beauty magazine held its 14th annual awards ceremony for the best new beauty products at a cocktail party on October 25 at Triumph Gallery.
The ceremony changed its format completely this year, presenting the year's best new beauty products in the form of art objects created by students and graduates of the British Higher School of Design. Innovative formulas, unusual ingredients, rare properties, and non-standard advertising campaigns inspired the artists to create truly amazing works of art. Installations, paintings, photographs, collages and even sculpture gave new forms to 53 products in seven categories – facial care, makeup, body care, hair care, manicure, women's and men's fragrances, and pharmaceutical products.
In keeping with tradition, Cosmopolitan Beauty editor-in-chief Yulia Lapshina delivered the opening remarks. The new Cosmopolitan magazine editor-in-chief, Aliona Peneva, was also introduced to guests.
The evening closed with a performance by the Russian Far For Y dance company. Each guest received a complimentary bracelet from the Bendes jewelry studio.
The event was attended by beauty industry representatives, the magazine's business partners, and celebrities like Marie Wei, Yulia Parshuta, Anatasia Reshetova, Tatiana Kotova, Polina Trubenkova, Anastasia Zadorozhnaya, Ksenia Lugovaya, Anna Brain, and many others.
Gerolsteiner volcanic mineral water and the Khleb Nasushchny (Daily Bread) café and bakery served as partners to the awards.
Cosmopolitan Beauty Awards is the Russian version of the U.S. awards adjudged by Cosmopolitan and Cosmopolitan Beauty magazines honoring the best new cosmetics, beauty, and perfumery products. Industry experts, editors, and the magazine's readers, who cast their votes on the Cosmo.ru website, determined the winners.