Popular Mechanics Throws Anniversary Party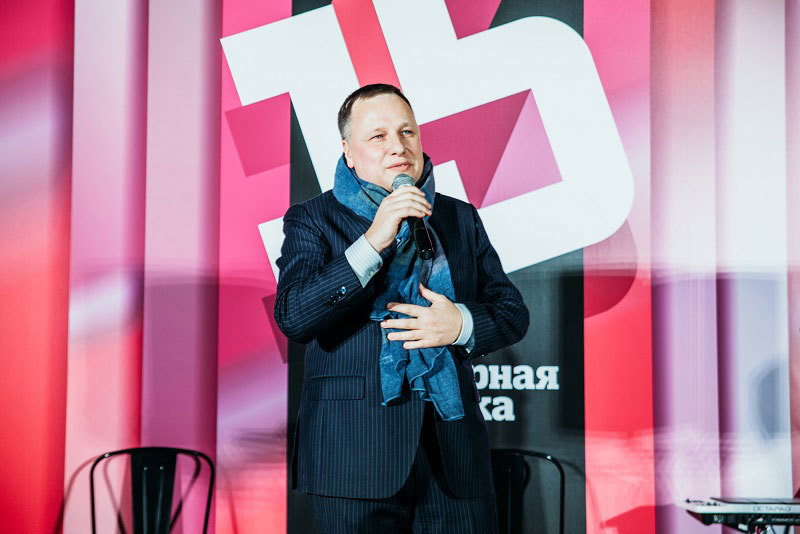 Popular Mechanics magazine invited its partners to a party to celebrate the magazine's 15 years in Russia and 115 years in print around the world. The festivities took place on October 26 at Stanislavsky Electrotheatre with support from automobile company Subaru.
Guests arrived through special lounge area themed to the film "Blade Runner 2049," and the evening began with a mini-drone show. Maximum morning radio show host DJ Chaka provided the soundtrack to a performance of quad-copters that navigated past a series of obstacles placed throughout the theatre.
In his welcoming remarks, Popular Mechanics editor-in-chief Alexander Grek thanked the guests for their support and launched the anniversary issue devoted to the luminaries of the new reality. He then gave the floor to the stars of science, technology, business, and sport whom the magazine has been covering for the past 15 years. They included doctor of biology and Enlightenment Award winner Alexander Markov, Russian Gliding Sport Federation president Sergei Ryabchinsky, Russian Robotic Complex chief designer Ivan Ruklenok, LEGO Education general director Olga Lomabas, Lomonosov Moscow State University Fundamental Physics Department deputy dean Lyudmila Grigoryeva, chemist, lecturer, and popular science writer Sergei Belkov, and more.
Noorbar provided a special menu for the event, and the VRTech group of companies demonstrated its Cinema VR – Entertainment of the Future technology. The Tchaikovsky Trio closed out the evening with a performance of rock hits.