Cosmopolitan at Premiere of Movie "Myths"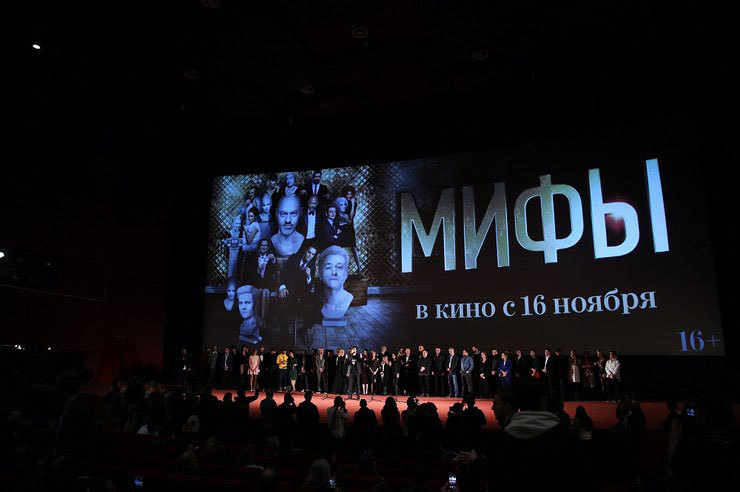 Cosmopolitan magazine is a general media partner to the movie "Myths," which premiered at the Karo 11 October movie theater on November 8.
Theatre director Alexander Molochnikov makes his directorial debut in this comedy that follows the story of a foreign woman who finds herself immersed in high society, only to discover that all of the commonly held notions about the lives of celebrities are myths.
"Myths" producer Fyodor Bondarchuk attended the premiere, along with film industry representatives such as Rezo Gigineishvili, Sergei Bezrukov, Paulina Andreeva, Konstantin Kryukov, Vadim Vernik, Igor Vernik, Aglaya Tarasova, Miloš Biković, Svetlana Khodchenkova, Svetlana Ustinova, Maria Kozhevnikova, and many others.
As media partner, Cosmopolitan had its logo on the press wall, in announcements on social networks, on outdoor advertising, and in flyers and invitations to the event. The magazine supported the film's release with an interview with Mr. Bondarchuk, as well as pictures and advertising banners on the Cosmo.ru website. Cosmopolitan also plans to run an interview with director Alexander Molochnikov in the near future.
The film will appear in theaters on November 16.