Cosmopolitan in December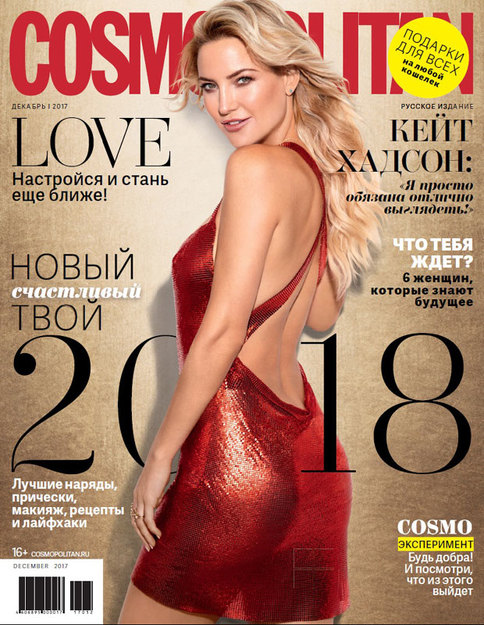 There's magic on every page in the December issue of Cosmopolitan. Inside, its chief editor writes about the grandiose Intimissimi on Ice show in Verona. Also, cover girl, actress Kate Hudson, shares her impressions of working with singer Siya, and talks about her new book, her relationship with her brother, and fortune-telling with tarot cards. The magazine also includes simple recipes for New Year's dishes and original ideas for the holiday.
In this issue:
Russian stars talks about the achievements of past year and their plans for the future;
28 products and procedures to help you look your best;
Let's Talk: The right way to speak to your beautician;
At My Command: Tips and recommendations on the proper way to dream;
The Most Positive Experiment: What would happen if you were nice to everyone for a week;
The "Open Mic" show winner talks about her experience celebrating New Year's;
How to write a resume that will land you the job;
Actor Hugh Jackman on why he exchanged the role of superhero for circus ringleader;
Pilates with actress Anna Khilkevich;
A fabulous journey to castles around the world;
A review of gifts for every budget.
Also, in the article "One Step Ahead," women whose professions enable them to know a little more than others make predictions for the coming year. And, a quiz in the Beauty section helps readers choose the perfect palette of colors for their New Year's makeup.
The issue went on sale November 14.