Harper's Bazaar in December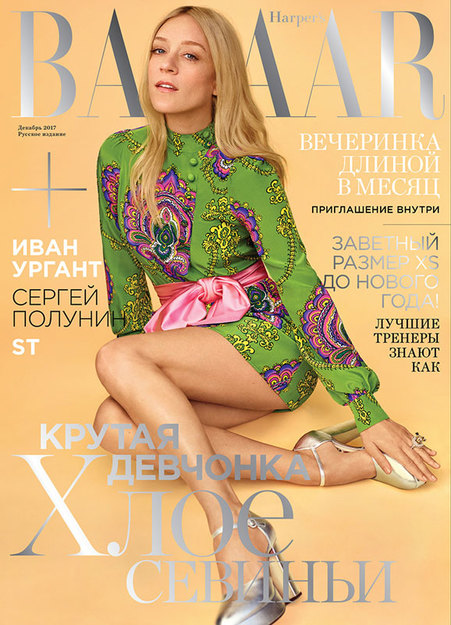 Actress Chloe Sevigny appears on the cover of the December issue of Harper's Bazaar magazine.
In this issue:
"It" with a Capital "I": Ideal Gucci girl Chloe Sevigny speaks candidly with Harper's Bazaar editor-in-chief Daria Valedeeva.
That Crazy Rome: A stress test for the classical city.
Horoscope 2018: How to make friends with the patroness of the coming year – the Yellow Dog.
Ellie and the Magic Country: English actress Ellie Bamber lands in ancient Greece in the Chanel cruise collection.
Layered for Warmth: Greeting the cold season with full body armor.
Discovered America: German fashion designer Philipp Plein brings us on a tour of Manhattan townhouses and explains why he moved to the States.
Heir to Ideas: Jewelry designer Evgenia Niarchos explains why a sense of humor is a jeweler's greatest asset.
Reading with a Dictionary: Five concepts that will be crucial to fashion in 2018.
Spreading her Wings: Singer Musia Totibadze on her debut on the big stage.
Finds: 24 hours in the life of actress Natalie Portman.
Flash: The hottest parties according to Harper's Bazaar.
Journal: A guide to cultural events in December.
The issue went on sale November 21.