Harper's Bazaar Art Releases New Issue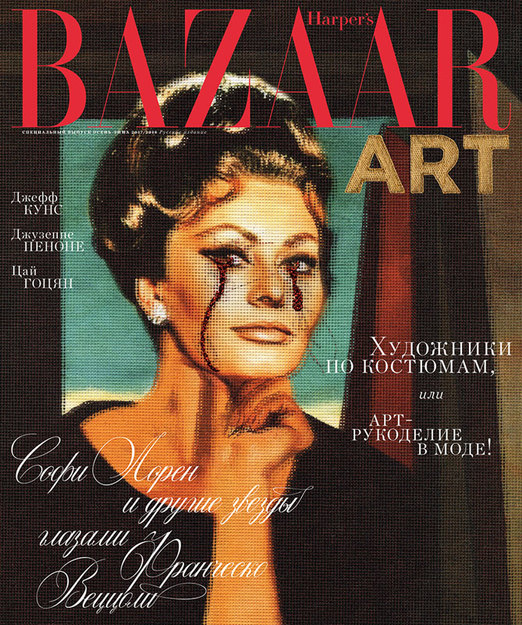 Harper's Bazaar Art magazine has released its special fall-winter issue for 2017/2018, which looks at Sophia Loren and other stars through the eyes of Francesco Vezzoli.
In this issue:
Corralled into Color: Radical art makeup in the style of Suprematism.
Not a Day Without a Line: Cover artist Francesco Vezzoli on embroidery, the vicissitudes of history, and the transience of fame in the era of Instagram.
A Museum of Everything: Jewelry masterpieces and modern art objects in one showcase.
Without Retouching: Reviving the art of fashion illustration.
When Reason Dreams, it Gives Birth to…: Artist Arkady Nasonov on an art project he dreams of creating.
Master Jeff: A new look at the history of art from the main art provocateur of our time.
House of Creativity: An art residence in the Georgian outback.
Three cheers for MoMA!: Louis Vuitton Foundation's exhibition of masterpieces from the renowned New York museum.
Not by Freud Alone: Young artist Emma Hart on art as a form of psychotherapy.
In Search of an Exit: An exposition-maze at the Venetian Fondazione Prada.
From Where Roots Grow: Arte povera artist Giuseppe Penone on the spirit of the place and the love of wood.
The issue is already on sale.