Esquire Opens New Season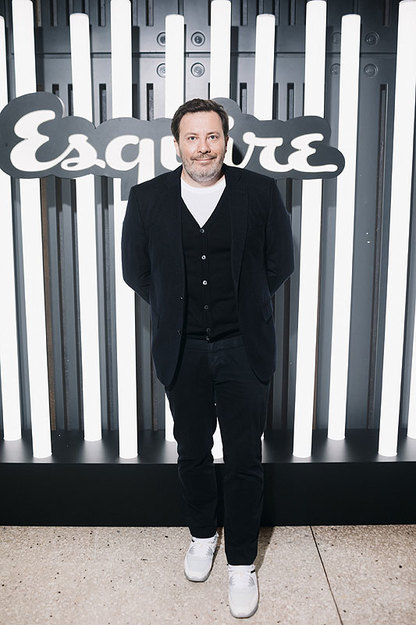 A new era for Esquire began one year ago with the appointment of Sergei Minaev as editor-in-chief. The magazine started profiling new people, covering new topics, organized festivals, and much more. To report on those accomplishments and share its plans for 2018, the magazine held the Esquire New Season party at the Stanislavsky Electrotheatre on December 4.
Minaev projected images of Esquire's main achievements on theatre hall's large screen. First up were pictures of the magazine's covers. Throughout the year, they featured well-known figures such as actor Jude Law, Russian Foreign Minister Sergei Lavrov, musicians Sergei Shnurov and Dave Gahan, and journalist Ksenia Sobchak. Minaev announced that retail sales of the magazine had increased by more than 30% in September.
Next were the publication's accomplishments in the digital sphere, with news that the audience for the Esquire.ru portal had more than doubled. That was followed by a presentation of the new website. The Dior brand and its Sauvage fragrance was the general sponsor of the event.
The Esquire Weekend event featuring a performance by musician Ivan Dorn was another of they year's successes. Esquire deputy editor-in-chief Sergei Yakovlev explained that in 2018, the magazine plans to have a separate stage for musicians, and to invite world-class performers, increase the number of guests, and create even more interactive zones.
Literature has always been an important part of Esquire and the magazine's editors have set themselves an ambitious goal for next year – reviving the genre of the short story. Inspired by the experience of its U.S. edition, the Russian edition of Esquire plans to launch its own Napkin Prize literary award.
The event also included a performance by the group Moya Mishel.
Numerous celebrities celebrated Esquire's success at the event, including Oxana Lavrentyeva, Marina Zhigalova-Ozkan, Kirill Rikhter, Anton Sevidov, Alexandra Revenko, Yanina Studilina, Nikita Kukushkin, Maxim Didenko, Maria Shumakova, Naik Borzov, Ilya Glinnikov, Svetlana Kamynina, and many others.