Cosmopolitan in January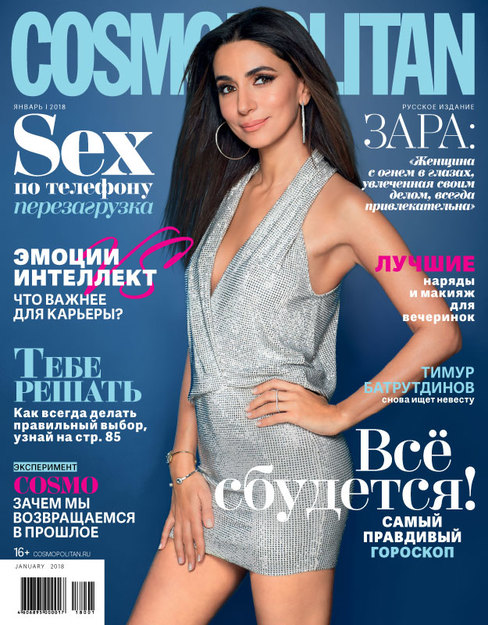 Cosmopolitan is starting off the year with a clean slate. In the latest issue of the magazine, new Cosmopolitan editor-in-chief Aliona Peneva describes how she familiarized herself with Cosmo and shares her plans for the coming months.
The first cover girl of the new year is singer Zara. She explains in an interview how she manages to stay in shape and combine concert tours, charity, sport, and family life. The magazine also explains how to open a business in December, chooses music for different types of workouts, and identifies the phrases each woman should have long been using when speaking not only to their female friends, but also to themselves.
Also in this issue:
Spa Rituals: How to get the most out of your visit to the sauna;
How to develop emotional intelligence – and why you need it in the first place;
Everything About Sexting: Why sex by text message might be more than enough;
TV Host Timur Batrutdinov explains how a real man should look;
Fresh Wind: How to combine incompatible clothing items and create a multilayered look;
Travel to fabulous Indonesia and the amazing record-setting Dubai.
In this issue, readers will also learn about what dishes to serve guests when they have no time to cook, how to look good even after a sleepless night, what to do over the January break, and what to expect in the coming year.
The issue went on sale December 12.