Independent Media Selected Best Marketing Campaign in Special Category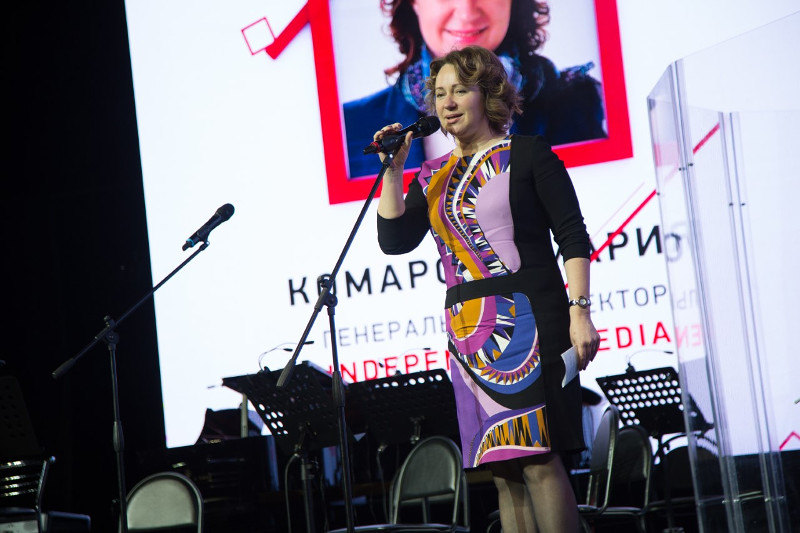 The Independent Media (IM) publishing house partnered with the second annual National Business Communications Awards established by the Russian Association of Communications Agencies (AKAR). Independent Media General Director Maria Komarova and Marketing Research and Development Director Olga Bobrova served on the panel of judges for both the award and the Grand Prix. As part of the program, IM also presented its own award: "Breaking the mold: for the use of new technologies and approaches in solving marketing problems."

Over a period of several months, leading industry experts selected the best marketing professionals, marketing strategy, and marketing campaign. The awards ceremony was held on February 15 at Gradsky Hall Theater in Moscow.

The submissions by the candidates for this year's award showed that new technologies are not just an integral part of modern marketing communications, but primarily make it possible to create more convenient, timesaving services for the client that also facilitate qualitative two-way communications with the brand. Jury members noted that the number of such marketing solutions is increasing every year.

The Independent Media publishing house established its own special award: "Breaking the mold: for the use of new technologies and approaches in solving marketing problems." Maria Komarova presented the award to representatives of Hyundai Motor CIS.

Maria Komarova:
"Modern technologies have already changed and continue to change our world, reaching into all areas of life. Media is no exception: the territory our brands cover is expanding significantly, and we are providing our business partners with an increasing number of tools for interacting with the audience. These include special projects, services, and personalized communications with consumers – right up to direct sales on our sites. We devote a lot of attention to the use of new technologies in our industry and are involved in the transformation of media. That is why we fiocus on similar initiatives by our business partners, including those who participated in this contest. We awarded our prize to the marketing team that we felt most effectively used modern technologies in marketing solutions."

The National Business Communications Award is Russia's first independent marketing award. Covering six categories in 27 industries, it is awarded for the most outstanding achievement in the field of business communications – effectiveness in popularizing the spirit of Russian entrepreneurship, the traditions of Russian business circles, and improvement of the country's business environment. The award aims to recognize leaders in the field of business communications who employ effective tools for developing and promoting brands; the development of professional expertise; and the creation of the first independent register of the best Russian examples of doing business, and a system for sharing knowledge with the goal of developing the Russian economy.