Cosmopolitan Beauty Releases Spring Issue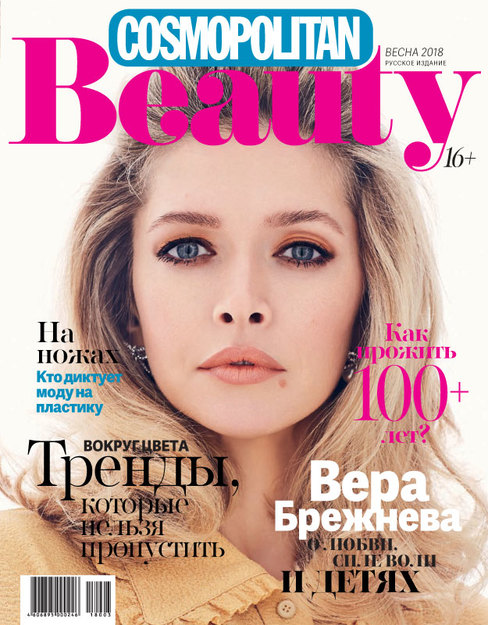 In the spring issue of Cosmopolitan Beauty magazine, readers will witness the beauty transformation of this month's cover girl, singer Vera Brezhneva. The celebrity issue also includes an athletic workout with blogger Anastasia Ivleeva, a chat with film director Renata Litvinova and her daughter about self-care, an interview with singer Egor Kreed about his girlfriend, and much more.

In addition, editors describe how to choose the perfect facial mask and make boho chic braids, and reveal all the secrets of modern plastic surgery.

Also in this issue:
The season's trends: a seasonal beauty guide;
The beauty secrets of Eva Mendes, Margaret Qualley, and Egor Kreed;
Lessons for good tone: a guide to primers, tone products, and applicators;
Solving the mist-ery: how new fragrances are created;
Sleep mode: five secrets to nighttime haircare;
Skin deep: debunking online beauty myths;
A guide to living at least 100 years.

The issue went on sale February 27.