Esquire Presented Modern Heroes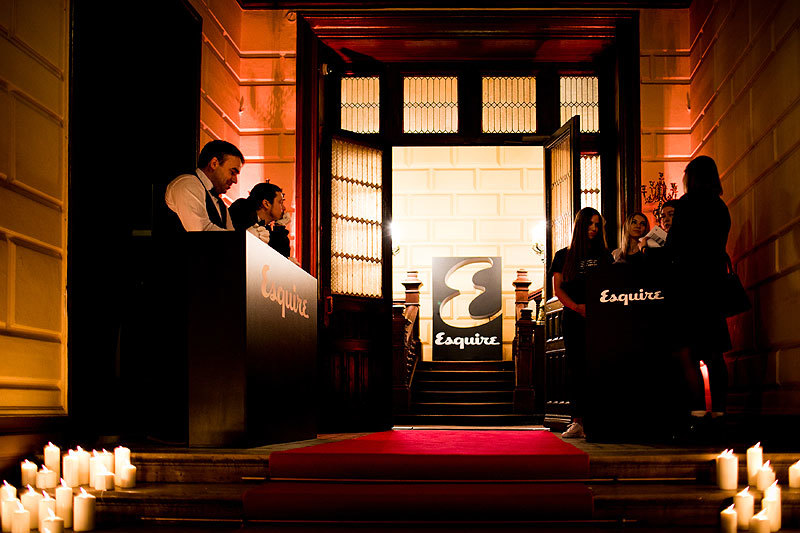 Esquire magazine held a presentation of its March issue devoted to the 12 new heroes of this generation. At the Esquire Heroes event held on March 2 at the Central House of Architecture, Editor-in-Chief Sergei Minaev and the editorial boards presented the heroes of the new issue.

Theatrical director Alexey Frandetti presented an excerpt from his new musical "Evita," actor Nikita Kukushkin and one of last year's heroes, rapper Husky, teamed up to sing Chernim – Cherno, Big Data analyst Artur Khachuyan explained how to protect personal information and what employees of state organizations look for using search engines, and singer Grechka performed several of her debut songs. A DJ set performed by Deep Fried Frenz closed out the evening.

The YSL Beautéс brand, that provided support for the event, presented its fragrance "Y" to guests.

Among the celebrities on hand to congratulate Esquire and meet the new heroes were Elena Letuchaya, Anna Chipovskaya, Valeria Lanskaya, Alexander Tsypkin, Oksana Lavrentyeva, Kirill Rikhter, Pavel Tabakov, Timofey Kolesnikov, Kantemir Balagov, Nikita Kukushkin, Natalia Kogan, Natalia Bocharnikova, and many others.

A video of the event is available for viewing on the Esquire.ru site.