Harper's Bazaar in April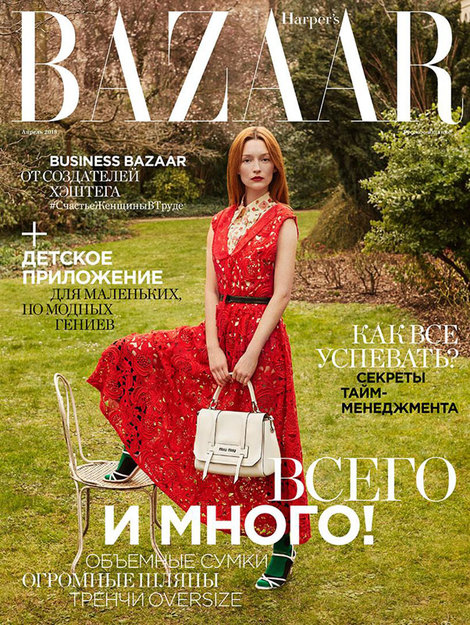 French model and actress Audrey Marne appears on the cover of the April issue of Harper's Bazaar magazine. Having started her career at the age of 15, Marne has managed to not only appear in a dozen prominent ad campaigns, but has also assembled an impressive filmography. Read about her in the new issue.

Also:
Business Bazaar: from the creators of the hashtag #HappinessWomenatWork.
Oh, so much! Voluminous handbags, huge hats, and oversized trench coats.
How do others manage? Secrets of time management.
Why not try..? Actress Isabelle Huppert on how to add variety to your life in April.
Full illumination. The radiance of countless sequins on translucent dresses means that Russia's famous "white nights" will come earlier than usual this year.
Twenty-four hours. Walk of Shame creative director Andrei Artemov describes one of his typical days.
Now you see it, now you don't. Model Gisele Bündchen on the new advertising campaign that even required her to undress.
Escape plan. Story of a Moscow PR professional who moved to Zimbabwe – with no regrets.
Personal interest. What a maximalist approach to beauty can lead to.
A children's supplement for pint-sized fashion geniuses.

The issue went on sale March 20.

Harper's Bazaar – fashion without rules!