Harper's Bazaar Holds Day of Healthy Criticism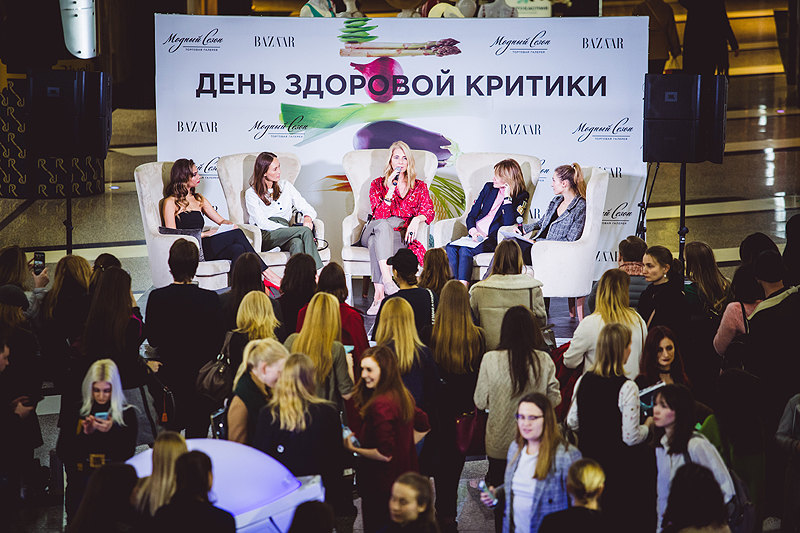 Harper's Bazaar magazine gathered the leading dieticians, nutritionists and sports gurus of Moscow at Fashion Season mall on April 3 to discuss such topical questions as: How to thin down by summer? How best to regulate food intake? and How to maintain a beautiful body and stay in good spirits?

Guests at the Day of Healthy Criticism could receive personal guidance from top Garden City healthy lifestyle speakers and try out the new Somadome wellness product – a capsule for meditation frequently used in the offices of Facebook and Google – and provided exclusively in Moscow by the Mahash salon.

The highlight of the evening was a talk titled "Healthy lifestyle myths." Daria Lisichenko, founder of the Garden City chain of health product stores, served as moderator. She spoke with Beautyhack.ru resource for beauty, health, and motherhood founder Margarita Lieva, pilates coach Ursula Kim, Garden City speakers bureau director Olesya Tereshenko, and ballet studio founder Lilia Skovorodnikova. Each speaker chose one of the most common myths about healthy foods and lifestyles and explained in detail which aspects are true and which are not.

In additional, event partner Transvital presented facial and body care procedures in a corner of the AveLuxury pharmacy chain, top make-up artists taught curious "beautyholics" the basics of flash make-up in the Sisley beauty salon, the Holy Corn company treated guests to healthy popcorn, and the Flora No Fauna vegan café let guests sample their bestselling desserts. The complementary gifts were in line with the concept of the event and designed to encourage guests to begin classes at the Elastic stretching studio and the Yoga Space school.

A number of experts and celebrities were on hand to help Harper's Bazaar kick off its healthy lifestyle efforts. They included Viktoria Borisevich, Daria Lisichenko, Anna Popova, Margarita Lieva, Yana Valensia, Anna Ivchenko, Inga Berman, Yuliana Karaulova, Svetlana Rodina, Alexander Siradekian, Irina Yovovich, Maria Perlich, Alina Topalova, and many others.

The Fashion Season mall served as general partner to the Harper's Bazaar Day of Healthy Criticism.