Independent Media Presented Projects at Best Cases 2018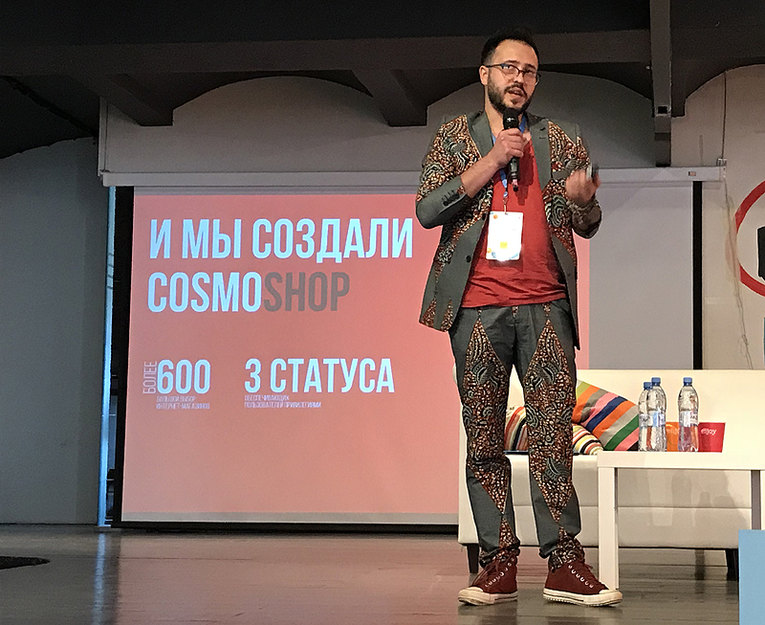 The Independent Media (IM) publishing house served as general media partner to the Best Cases 2018 conference held on April 23, and presented two cases of its own.

The first IM case, "How We Developed Services," was presented by IM Special Projects Creative Solutions Director Yefim Yusupov and Sarafan brand Anetika Executive Director Ksenia Shirokova. Independent Media was the first market participant to team up with technology companies to develop fundamentally new services. Mr. Yusupov and Ms. Shirokova described one such project - the recently launched AI-assisted online shopping service on the Cosmo.ru site.

The second IM case looked at the Esquire Weekend festival, which this year will be held for the second time. The event covers all areas of the life of a large city and unites the interests of the publication's readers in one platform. This year's festival will include eight interactive zones and a full-scale music stage for an expected 5,000 guests. Esquire Deputy Editor-in-Chief Sergei Yakovlev explained how the project was created and invited everyone present to attend the second festival, which will be held on May 26 at the Moscow Museum of Modern Art on Gogol Boulevard.

Organized by ACAR, the Best Cases conference is devoted to the best advertising cases and new technologies. More than 500 marketing, advertising, and media professionals have already attended the event this year.