Cosmopolitan at Open Kitchen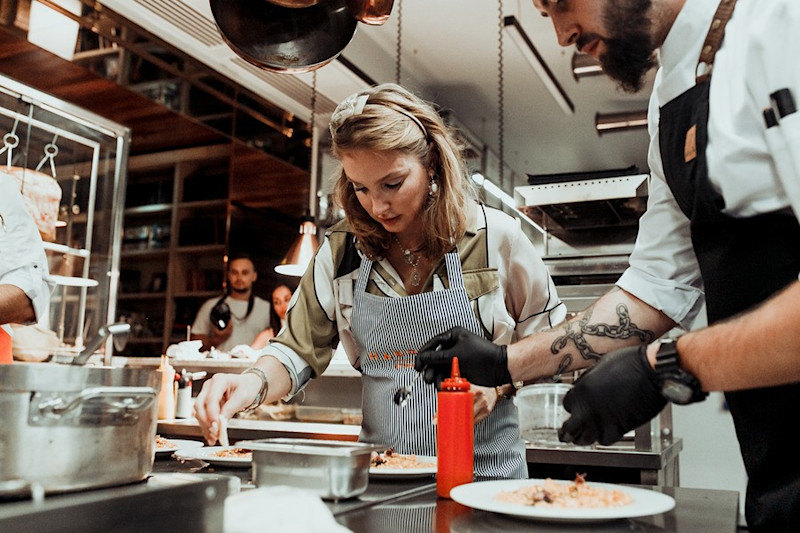 Cosmopolitan and the restaurant On the Wave by Soho Rooms presented their Open Kitchen joint project. For the project, guest celebrities will prepare a series of 12 dinners. The first was conducted by Cosmopolitan magazine Editor-in-Chief Aliona Peneva.

Ms. Peneva brought together friends at the On the Wave by Soho Rooms restaurant in Moscow on September 5. She and head chef Yevgeny Cherednichenko prepared risotto with seafood for the assembled guests. The preparation process was part of the event, with the duo offering a running commentary on everything happening in the kitchen.

The more than 50 celebrities and bloggers who attended the event included Manizha, Aiza Anokhina, Irina Kirsanova, Alena Shishkova, Ivan Chuikov, Vasily Akkerman, Tata Bondarchuk, Natan, Sam Polyvyanny and others.

The Open Kitchen designer dinners will be held every Wednesday in the restaurant On the Wave by Soho Rooms.