Harper's Bazaar in October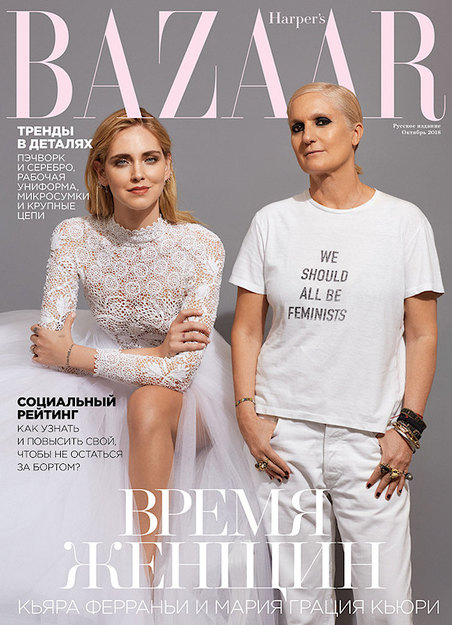 The October issue of Harper's Bazaar magazine was released with two covers, both featuring fashion blogger Chiara Ferragni. Harper's Bazaar invites readers to use social networks to vote for their favorite of the two.

In this issue:
Wisdom of the elders. Loom Moscow founder Svetlana Rodina talks about her grandmother's advice and attention to every detail.
Close up. Fausto Puglisi, designer of the new Marina Rinaldi capsule collection, explains why charisma is more important than dress size.
India giver. Harper's Bazaar Editor-in-Chief Daria Veledeeva on how a trip to India was the best cure for every ill.
Sewing as love. How one wedding brought together two Italian fashion icons – Chiara Ferragni and Maria Grazia Chiuri.
The Colossus of America. Gwyneth, Oprah, and nearly everyone else congratulates Ralph Lauren on the 50th anniversary of the brand he founded.

The issue is already on sale.

Harper's Bazaar — fashion without rules!