Cosmopolitan in November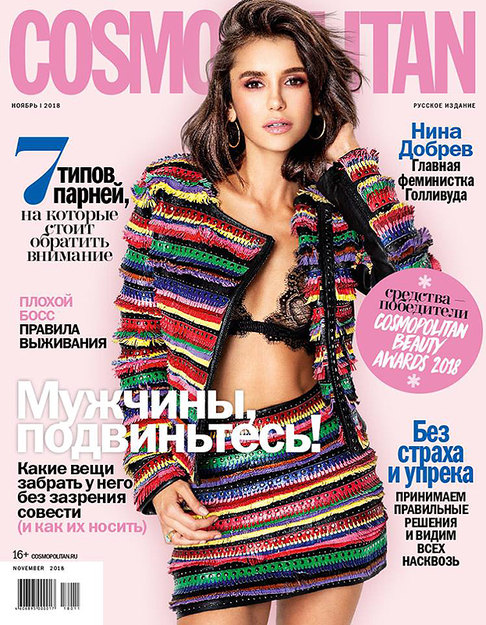 Actress Nina Dobrev appears on the cover of the November issue of Cosmopolitan magazine and inside, readers will find a Get Rich special offer. This financial guide will help women use money properly by explaining how to earn, save, and multiply it.

Also in this issue:
seven types of men worth checking out: from post-hipsters to the king of Instagram;
the smart way to build a relationship with your boss;
results of the 2018 Cosmopolitan Beauty Awards;
which items to borrow from your man's wardrobe and how to wear them;
learn how to make the right decisions and see through others.

The issue is already on sale.