Popular Mechanics Announced Technology of the Future Winners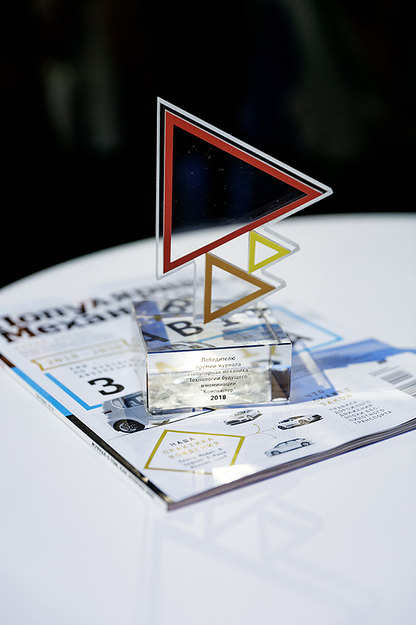 Popular Mechanics magazine conducted the awards ceremony for its first Technology of the Future expert competition in science and innovation. The event was held on October 31 at the Omega Rooftop.

The Popular Mechanics award was established to highlight the technologies, projects, and solutions that will determine our common future and to draw attention to promising startups and Russian innovations. The awards are given in four categories: Human (biology, genetics, medicine, and new solutions for the home and life); Environment (construction, transport, infrastructure, new energy sources); Computer (IT, programming, networks, AI, robotics); and Breakthrough (major achievements in various fields of science and technology).

Editors received numerous applications over a three-month period, and a jury and Expert Council gave due consideration to each. The Council included a PhD in technological sciences, the head of the Moscow Institute of Technology's Computer-Designed Materials lab, Skolkovo Institute of Science and Technology professor Artyom Oganov, Tsifra company Research and Development Director Leonid Levkovich-Maslyuk, Candidate of Psychological Sciences and Lomonosov Moscow State University professor of psychology Svetlana Fedotova, and Georg Redlhammer, originator of the Mobilistic technology festival and advisor to Crocus Group Vice President Emin Agalarov.

Popular Mechanics Editor-in-Chief Alexander Grek and Radio Maximum host Konstantin Mikhailov emceed the awards ceremony. The winners, by category, were as follows: Human – the Alisa voice assistant by Yandex; Environment – the Polytech Solar Team for the first Russian sunmobile; Computer – the Way Ray company for the technology behind holographic augmented reality displays for cars; Breakthrough – the Russian Space Research Institute for developments in the field of space instrumentation.

General awards partner Subaru awarded the Grand Prize for the best technological solution in the field of transport. The prize – a one-week test drive of the new Subaru Outback – went to the team of Alexander Atamanov for the creation of a flying car and the Hover Surf hover bike.

After the winners were announced, guests danced to a DJ set, had fun in the Virtual Reality zone created by Neurogaming for the event, and even spoke to a real robot.