Cosmopolitan Hosted Music Party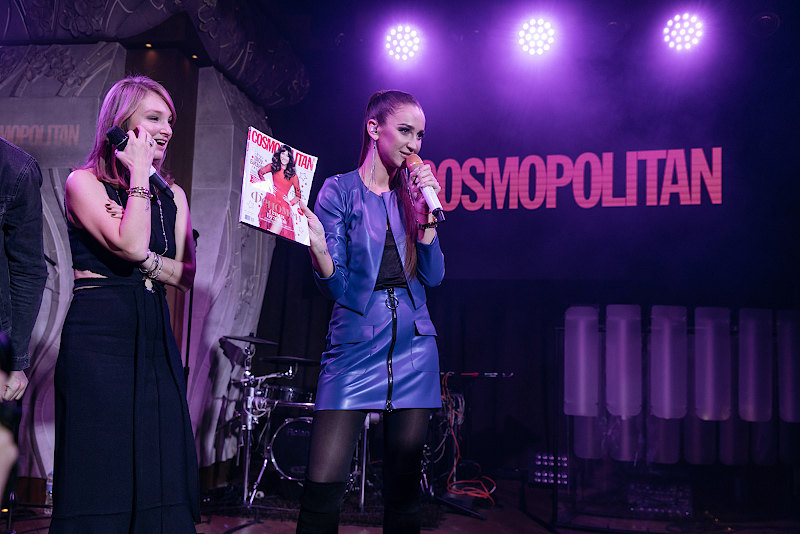 Cosmopolitan magazine threw a party in honor of the release of its December issue, created in partnership with Apple Music. The event took place on November 12 in the Insight restaurant on the 84th floor of the Oko Tower.

Cosmopolitan Editor-in-Chief Aliona Peneva and the evening's hosts, blogger Maria Minogarova and showman Ivan Chuikov, offered opening remarks to guests. The official part of the program began with a performance by the Techno Live Orchestra, a project of the Insight restaurant and club. The party continued with a performance by Aiza, the singer MARUV, and surprise headliners of the evening Olga Buzova and Polina Gagarina.

The musicians and celebrities on hand for the event included Aiza Anokhina, Alyona Vodonayeva, Manizha, Artik & Asti, Julia Parshuta, Mband, Anton Lavrentyev, Rita Dakota, Nastya Smirnova, Gosha Polyansky, Snezhana Georgieva, Daria Veledeeva, Ekaterina Mukhina, Sabi Miss, Dominic Joker, Klava Koka, Natalia Gorozhanova and others.