Cosmopolitan Held Financial Forum for Women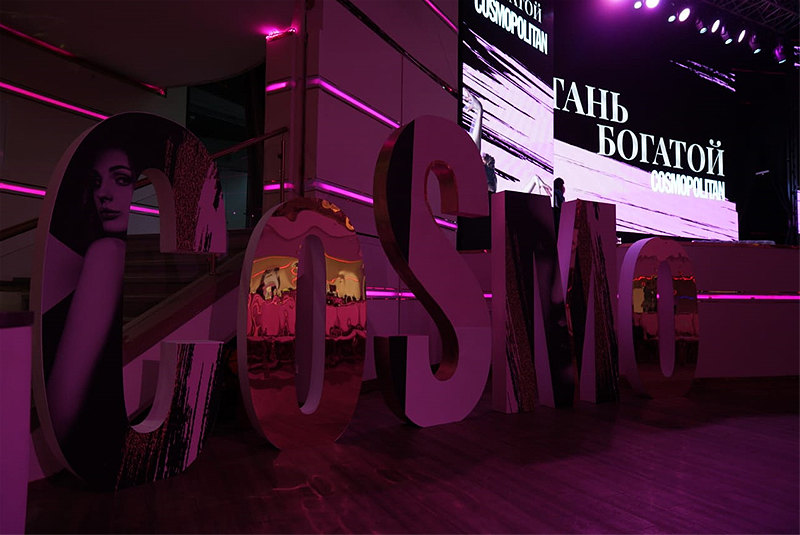 Cosmopolitan magazine held the first women's event for financial independence, the Get Rich forum, on November 24 in the Mir space on Tsvetnoy Boulevard.

The first part of the program was devoted to success stories, personal motivation, and the path to success. After welcoming the guests, Cosmopolitan Editor-in-Chief Aliona Peneva spoke with writer Alexander Tsypkin about the first steps to success. That was followed by words from Aiza Anokhina, singer and founder of the Ai Lab chain of beauty salons, Natalia Dmitrieva, head of Gazprom Media Digital, Elena Novosyolova, psychologist and TV and radio host, Elena Shifrina, founder of the BioFood Lab company and creator of the Take a Bite brand, Arina Skoromnaya, fitness trainer, Oxana Kukharchuk, creator of the Lady007.ru and TalentedMe.ru projects, Ksenia Podoinitsyna, art dealer and founder of the in-art.ru project, Irina Mysina, founder of Poison Drop, and others.

The second part of the program was devoted to investment, planning, and business development. Guest speakers included Tina Kandelaki, general producer of Match TV, Kirill Maskaev, director of communications for Boomstarter, Svetlana Firsova, founder of the Bonnie & Slide agency, Ekaterina Gordon, founder of the legal agency Gordon & Sons, Viktoria Denisova, general director of the Otkrytie management company, Snezhana Georgieva, businesswoman, Daria Veledeeva, editor-in-chief of Harper's Bazaar magazine, and others.

A Head & Shoulders beauty zone was open for guests throughout the forum. The DeLonghi and Lipton companies managed the coffee breaks, the First Catering Company of Moscow provided lunches, and the Belaya Dacha firm organized the salad bar and snacks.

The project is supported by the IzmeniSoznanie agency, the Otkrytie management company, and the AdIndex.ru information portal.