Cosmopolitan in January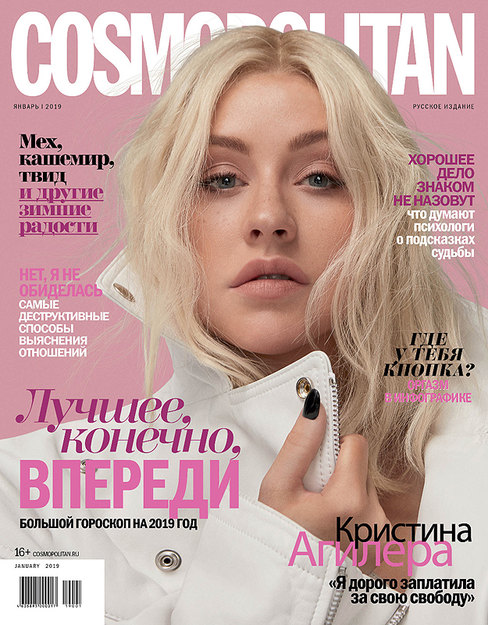 The January issue of Cosmopolitan magazine informs readers of the most important events of 2019. It also features an interview with cover girl Christina Aguilera, a detailed horoscope for the coming year, and the latest makeup trends and developments in fashion.

Also in this issue:
"Her feeling of snow": stylish looks for the cold winter;
"quarreling basics" by psychologist Mikhail Labkovsky;
"put a little aside": tips for a frugal lifestyle;
TV host Ivan Urgant on his relationship to fame, social networks, and Russia's main interviewers;
four makeup applications for stepping out;
monochrome looks for the cold winter;
discerning the signs of fate: searching for answers in the subconscious.

Also: next year's food trends, rules to help introverts and extroverts survive in the office, traveling in the Maldives and Vietnam and a guide to an unforgettable Moscow vacation.

The issue is already on sale.