Esquire Stories Hosts Open Reading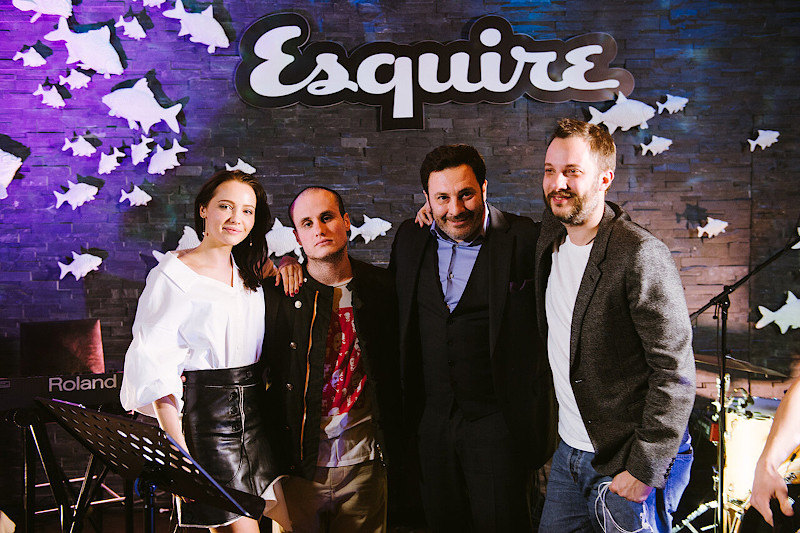 Esquire gathered its friends and readers for an open reading as part of its Esquire Stories series. The event was held on December 12 at the Volna restaurant in Moscow.

Author Alexander Tsypkin, actor and director Nikita Kukushkin, actress Yulia Khlynina, and Esquire Editor-in-Chief Sergei Minaev read the best literary works that the magazine has ever published.

Alexander Tsypkin read his stories "New Year's 'Gift'" and "St. Valery" — the latter particularly impressing the guests. Yulia Khlynina selected the Anna Kozlova stories "Love" and "Afghan Coat" and amazed the guests with her emotional rendering. Nikita Kukushkin read an essay by Frederick Beigbeder about Victor Pelevin. Sergei Minaev read what were possibly the magazine's most talked about recent letters by the editor: "A Shameful Feeling," "The Music Knitted Us Together," and "The Next Page is not the Last." He ended his presentation with a reading of his new play.

After the reading, guests enjoyed a performance by the singer Gayana and a DJ set by the ZDRVNHR team.

Among those attending the event were Ilya Bachurin, Mariya Shumakova, Alexandra Revenko, Igor Bychkov, Sabina Akhmedova, Dasha Gauser, Ingrid Olerinskaya, Grigory Maslennikov, Maria Piotrovskaya, and others. Readers who had won the contest in the Esquire Instagram account also attended the event.

The Swiss watchmaker Breitling and the Petroglyph mineral water company serve as partners to the Esquire Stories series of events.