Harper's Bazaar in January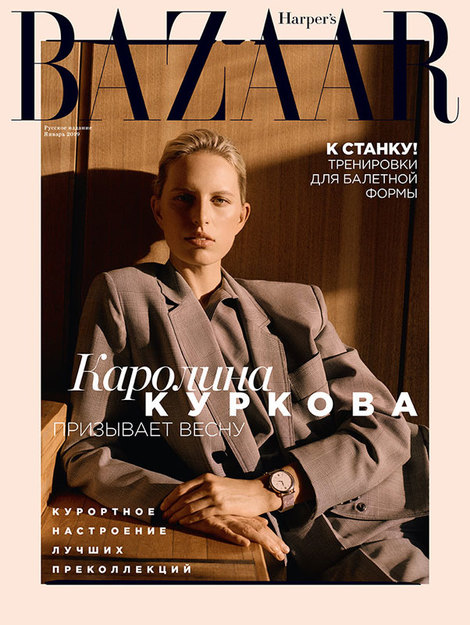 Supermodel Karolina Kurkova appears on the cover of the January issue of Harper's Bazaar. In an interview with the magazine, she talks about her childhood in Czechoslovakia and the real emotions that are more important than "likes" in Instagram.
Also in this issue:
Kernels of thought. Architect and designer India Mahdavi on Italian idols, her favorite London project, and a Nespresso collection devoted to Paris.
24 hours in the life of Laudomia Pucci, creative director of the Emilio Pucci brand.
Looking good. The most interesting looks of 2018 in a traditional collection by Harper's Bazaar.
Royal welcome. Why the Christian Dior, Dream Couturier exhibition in London is a must-see, even if you saw it in Paris, as explained by Victoria and Albert Museum Curator Oriol Kallen.
A notion for motion. Combine business with pleasure by attending a training that contains elements of choreography.
Winter route. Three proven places were spa treatments can and should be alternated with excursions and outings in nature.
Paragon of Prada. Miuccia Prada on revolutionary art, apolitical fashion, and life without lies.
Urban legend. Viktoria Pivovarova's "Moscow Album" at the Multimedia Art Museum.
The issue went on sale December 18.