Cosmopolitan in March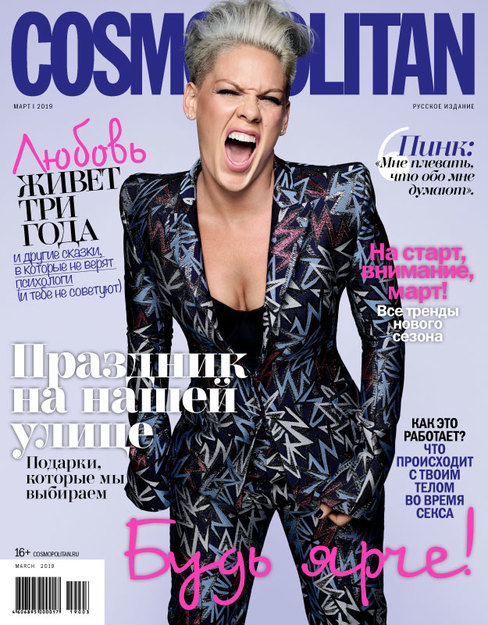 The flip-over March issue of Cosmopolitan magazine focuses on fashion trends. Readers will learn how to combine clothing of different styles in one image and what's worth checking out in the new season. The featured individual on both covers is the singer, Pink, who speaks openly about how her work is connected with her personal life.

Also in this issue:
psychologist Mikhail Labkovsky on algorithms and the expiration date on love;
what happens in our bodies during sex;
an interview with Mikhailov & Partners PR company Director Marianna Maximovskaya;
dermaplaning, body positive, and light therapy – a dictionary of new beauty terms;
actress Paulina Andreeva: "Our society tends to blame women for everything."

In the expanded Fashion and Style section, the latest styles, details, and colors in clothes; feminism and designers and brands that it has inspired; and soft and touching pastel shades of color. Also, instructions for healthy egoism; a check on different methods for fulfilling desires; a trip to Europe and amazing Japan, and a Mediterranean cruise.

The issue is already on sale.