Cosmopolitan Beauty Releases Spring Issue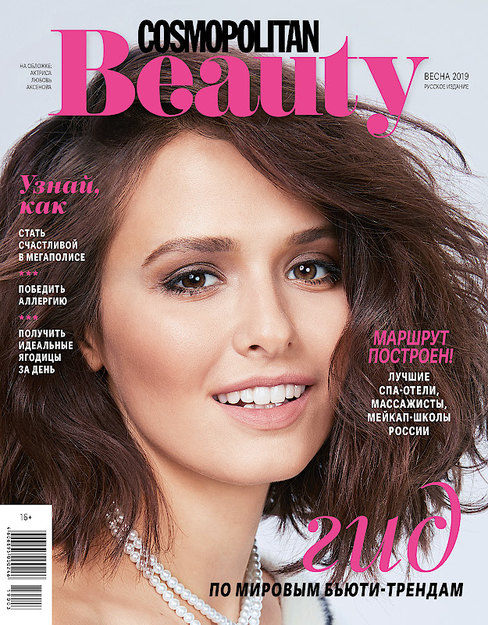 The new issue of Cosmopolitan Beauty is devoted to travel. Readers will find a guide to spa hotels in Russia, an investigation into the "forbidden" beauty of South Korea, a perfume map of the world, and the names of the best masseuses from all over Russia. The cover features actress Lyubov Aksyonova, who joined a beauty voyage and remade herself into women from different parts of the world.
Also in this issue:
Trends of the spring-summer 2019 season: makeup, manicure, and hairstyles on display.
An interview with model Irina Shayk: how to look chic 24/7.
Pop culture: everything about plastic buttocks.
Finding happiness in the city: writer Paulo Coelho and business coach Irina Hakamada on finding harmony.
I sneeze on you: what causes allergies and can they really be cured?
"I'm not pretty": why self-tuning is not a guarantee of self-acceptance.
Face fitness vs. cosmetology: who will win?
Baby-makers: FAQ about artificial insemination.
The issue is already on sale.