The Spirit of Creativity and Freedom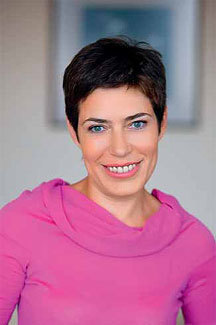 2012 is a very important year for Sanoma Independent Media as it marks the 20th anniversary of the publishing house. A unique and creative business was built over those years, one that brings not only profit but pleasure. The motto of our publishing house is "Fun & Profit." For us, profit is important, but no less important is the idea that earning money should be enjoyable.
Throughout these 20 years we have built our efforts on the values of talent, freedom of thought, democratic relations, tolerance, intelligence, decency and warm and respectful relations with our business partners. That is why our journalists and publications receive professional awards every year — and we cherish the Honor Above Profit award most of all.
Today, the guardians of those corporate values are the 184 people who have been working with Independent Media for more than 10 years, 70 of whom, amazingly, have been with the company for over 15 years. Such loyalty is extremely rare. These are the people who personify our unique corporate culture, pass it on to our younger employees and, I hope, consider themselves as partners with us all. I believe we will preserve this spirit of creativity and freedom into the future.
Today, on the eve of the anniversary, I would like to give recognition to our business partners who first believed in us many years ago and who remain with us to this day. First of all, I am speaking of our very first advertisers: the Escada fashion brand and Estee Lauder perfumes and cosmetics. Many thanks to you and to everyone else who has worked, is working or will work with us.