Alexander Mikoyan: "You maintain a high standard that many publications try to match"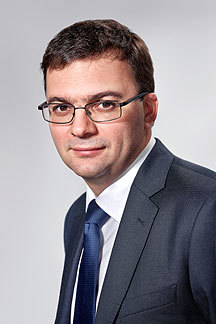 On behalf of HP, I am pleased to congratulate Sanoma Independent Media on the occasion of its 20th anniversary.
The publishing house has become the leading player in the Russian media market. Thanks to your creative energy and professionalism, your company has always aimed at achieving top results.
You face a difficult task – to competently, promptly, efficiently and interestingly inform readers about the latest events in society and politics as well as in science, geography, art and entertainment. You do an excellent job of accomplishing that goal while maintaining a high standard that many other publications try to match.
We wish you great success and prosperity as well as new and interesting projects that will educate and expand the "horizons" of readers in both Russia and abroad!
Sincerely yours,
Alexander Mikoyan
General Director of HP Russia