Kirill Kornilyev: "Your 20th anniversary is a confirmation of your team's professionalism"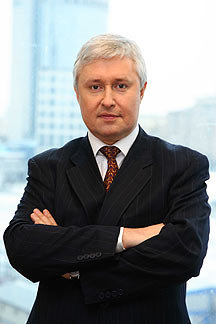 We take great pleasure in congratulating Sanoma Independent Media on its 20th anniversary!
The SIM publishing house has grown rapidly over the years, deftly responding to the slightest changes in the media market and giving its readers the best possible information in accordance with those changes. Today, SIM is the largest player on the Russian media market and the publishing house's 20th anniversary is an important confirmation of the team's professionalism — thanks to which, the publications in the SIM portfolio have gained popularity with readers. The publishing house also plays a socially responsible role by supporting civil initiatives and carrying out charity work on a national scale.
We sincerely congratulate the Sanoma Independent Media publishing house and wish you continued growth, interesting informational accomplishments and professional success!
Kirill Kornilyev
IBM General Director for Eastern Europe and Asia