Sergei Gavrilov: "Happy anniversary!"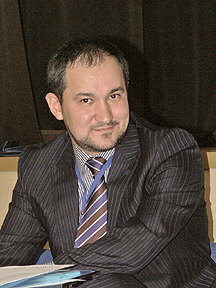 Please accept sincere congratulations from ARPI Sibir to the staff of Sanoma Independent Media on the occasion of the publishing house's 20th anniversary!
Your publishing house is the undisputed leader on the Russian market. Readers love and take great interest in Sanoma Independent Media magazines, newspapers and Internet projects, and this is clearly due to the efforts of the professionals working on your publications. We admire your professionalism and wish you continued success and prosperity.
Sergei Gavrilov,
CEO of ARPI Sibir