RB.ru Inspects Popular Financial Services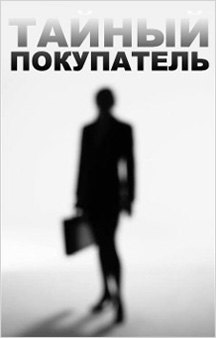 "Secret Client" is the title of RB.ru special correspondent's column, in which he evaluates financial services as a "secret client" and then tells readers about their quality. Every day he visits financial companies focusing on the most popular services: deposits, mortgage, car credits, pension savings, life and car insurance. Everyone who received inappropriate service in certain banks can ask an RB.ru correspondent for help.

The secret client behaves like an average clien, asking questions about different situations, calculating services, etc. After that he shares his opinion with the readers. He gives the company his mark and tells the readers how much time he has to wait for the first consultation, whether the manager was polite or not, were the conditions of the service explained clearly, etc. The secret client always pays attention to the atmosphere of the company: the location of the office and its condition, the manners of the employees and security guards, etc.

The reports of the secret client are addressed to those people who seek excellent service and competence.

To date, the secret client has published more that 100 reports. He has made his own rating of financial services. He has already rated mutual funds, car insurance and car credits. Now he is preparing ratings for deposits, mortgage, life insurance and consumer credits.