How Much Money Does One Need To Stop Working?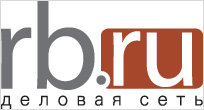 Interactive website RB.ru has offered a test called "How Much Money Do You Need to Stop Working?"

This test helps to combine dreams with reality. You have to answer the questions about your dreams and needs, including family plans, desirable real estate, cars and vacation preferences. The site will then tell you exactly how much money you need to fulfill all that and stop working.

Downshifting becomes more and more popular among managers and career-oriented people. The test helps calculate the cost of that downshift for you personally.

The test became instantly popular. More than 100 000 people took it in just one week. The results were linked in many blogs and e-mailed to friends and colleagues. Forum discussions and cross-posts in blogs helped RB.ru to reach the first position in the Yandex rating of media citing in blogs.

RB.ru is an interactive business website for office workers: specialists, managers and leaders. The content is perfect for an office employee: news, business guides, professional community, private investments, career growth services and totally unique entertainment section called Office Life. The project is part of the Independent Media Sanoma Magazines business editions portfolio.