Party-time with Yes!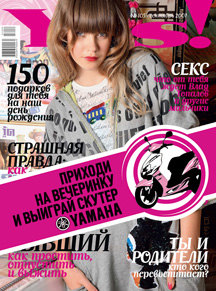 A grand Yes! party will be held in the Ermitazh Garden on September 19. The event is celebrating the final of the contest "Face of 2007" and the magazine's birthday.

Yes! is inviting all its readers, partners and advertisers. Many Russian showbiz celebrities are coming to the party. Vlad Topalov, Vika Daineko, Timati and Aleksa, Masskva are going to entertain the guests together with such pop bands as Tokio, FPS, KuBa, Band'eros, Ranetki, Druzya, Chelsi, Dinamit, and Street Jazz.

The promotional campaign will also begin in September. There will be five banners in the centre of the city, announcements in various publications (Cosmopolitan Shopping, Cosmopolitan Beauty), internet banners (Mail.ru, Odnoklassniki.ru, Indarnb.ru), posters and flyers in Formula Kino cinemas and in the universities.

The September issue of Yes! offers readers an invitation to the party and a lottery ticket with a motor scooter as the main prize. Besides, Yes!, is always full of interesting ideas: create a wardrobe in "megapolice" style, tell true friendship from false, grow up: get a job, rent a flat and learn to be independent.

The readers will also have a chance to win prizes playing "SMS&WIN" lottery.