100th Issue of Yes!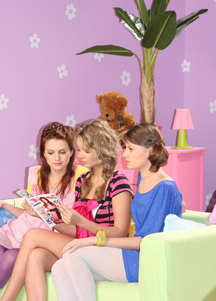 The 100th issue of YES! went on sale in early April. It featured 100 fashionable ideas from a vast variety of people on a vast variety of subjects: new trends, the opinions of top photographers, stylists, makeup artists and show business stars. Its open season on everything fashionable, and readers of YES! can now go forth and find themselves the latest dresses, shirts, bags and shoes.

But that's not all. Readers will also find The Best of YES! - a collection of the most popular stories of the magazine's last 100 issues.

The issue was publicized with an advertising campaign that included 20-second commercials on MTV and TNT, 20-second radio commercials on Love Radio and Energia, two billboard (one onTverskaya, the other on Pushkinskaya Ploshchad) and 300 city-formats on Moscow streets. The commercial was developed by YES! and Deep Film production studio, who recently shot a commercial for Men's Health.