National Geographic to Help Orphans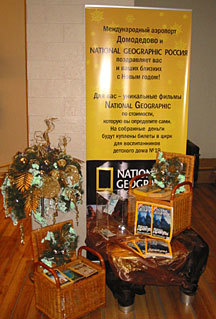 Starting with December 25, 2006 National Geographic magazine is holding a charitable campaign in Domodedovo International Airport.

Within the framework of the campaign, passengers of business lounges in Domodedovo airport are offered to purchase the unique NG video films. The price of the films is defined by the passengers themselves. The collected amount will be spent on circus tickets for children from Moscow boarding school #19. Thus, passengers who gifts for themselves help to gift a holiday to orphans.

National Geographic magazine would like to thank all the participants of the campaign. The campaign will last until January 25, 2007.