New Editor-in-Chief at The Moscow Times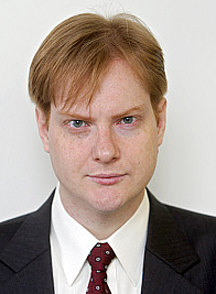 On June 15, Derk Sauer, CEO of Independent Media Sanoma Magazines, announced the appointment of Andrew McChesney as the new Editor-in-Chief of The Moscow Times. He will replace Lynn Berry, who has been the editorial head of the newspaper since 2001.

The Moscow Times was the first project of Independent Media, founded in 1992. The newspaper leads on the Russian market of English-language press, highlighting main events in Russia and abroad. Originally, the newspaper targeted foreigners living in Russia, but during the past years has become popular with a broad Russian audience as well.

Andrew McChesney was born in 1973 and has been working in Moscow since 1995. In 1997 Andrew started working with The Moscow Times as a freelance editor. In 2001, he was promoted to Deputy Editor of The Moscow Times and head of the News and Business sections.

Lynn Berry came to Russia in 1995 as reporter for The Associated Press. In 1998 she started work with The Moscow Times as Night Editor, then was promoted to Managing Editor, and in 2001 was appointed as Editor-in-Chief. During her tenure, the newspaper began paying more attention to political and business news in Russia.

According to tradition, the editorial staff has prepared a special issue of The Moscow Tiimes devoted to Lynn Berry, wishing her good luck in further career pursuits. In her good-bye speech, Lynn said that she was sure Andrew would keep uphold the traditions of providing quality editorial materials and independent analysis of events in Russia and abroad.

Maxine Maters, The Moscow Times publisher, has also noted that The Moscow Times is very lucky to have Andrew McChesney as Editor-in-Chief.