Agrotechnics And Technologies New Website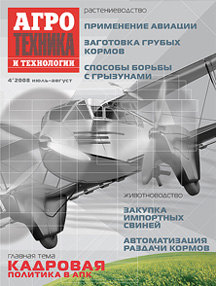 The magazine Agrotechnics and Technologies has launched its new website. The source writes about goals of agroindustry, offers modern solutions for effective agrarian production and provides information about new technologies, knowhow and methods of Russian and international agrarians.
Top managers and leading specialists of the best agrarian businesses will share their positive and negative experience regarding modern technologies in the articles published on the website. The editors hope that this information will be useful and interesting for specialists who deal with production issues.