Breakfast with Collezioni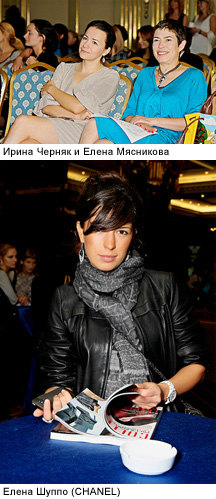 Collezioni Magazine hosted a reception on September 11 in an unusual brunch format. With their guests' comfort in mind, the event's organizers chose the Ritz Carlton Hotel as the venue.
Collezioni gathered its partners and advertisers to tell them of changes resulting from the purchase by Independent Media Sanoma Magazines (IMSM) of a controlling stake in Lux Media Publishing House. General director and head of the IMSM board of directors Yelena Myasnikova, shared with the guests the company's plans and prospects for development. With a new publisher, the magazine begins a new life. Now that it is included in IMSM's distribution system, Collezioni will enjoy significantly greater national circulation. Moreover, special distribution projects have already been planned with major retail chains. All of this will allow Collezioni to become the most interesting magazine for advertisers, and for readers who cannot imagine a new season without a fashionable collection of clothing.
Collezioni has taken on completely new management. Alexander Gukasov was appointed as the new general director. The editor in chief is now Irina Chernyak, whose many years of experience in glossy magazine publishing will doubtless enable Collezioni to maintain and improve its market standing. The magazine's basic editorial policy will be to convey the correct approach for studying collections, examine prevailing trends and provide an understanding of how, by whom, and why they form, as well as to identify from which associations this or that fashion has originated. Collezioni is famous for being able to locate new fashion leaders and sensations, and for being the first to report on them. The magazine takes pride in its convenient format, its clear structuring of trends and designers and its presentation of numerous brands of clothing, accessories, ornamental attire and watches.
A memorable moment at the reception became the presentation of the video, "The Everyday Life of the Editorial Board" - a gift from the World Fashion Channel staff, that had been impressed by the fascinating process of the magazine's creation during a visit to the Collezioni offices.
The pleasant surroundings, light conversation, exquisite food and stylish gifts from Collezioni and Ritz Carlton Hotel gave an excellent start to the day for all of the reception's guests.