RB.ru: How to Survive the Crisis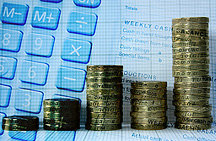 RB.ru has launched a special project titled "A Tool for Fighting the Financial Crisis."
The unprecedented events in the global financial markets have prompted RB.ru to launch a special project on riding out hard times. The site analyzes which near-term consequences Russians can expect because of the crisis, and offers a practical and convenient informational tool – "How to Survive in a Crisis."
The project addresses three basic topics: monetary savings, career and real estate. Each topic is presented with the aid of topical news stories and practical such as guides and interactive tools.
Readers can learn at a glance how the crisis is affecting the economy, and most important, use that information to conclude what an ordinary business person should do with his money and career. Practical guides will include step-by-step instructions pertinent to that period in time: from how to buy stocks in a falling market, to the addresses of recruiting agencies.
Special attention will be given to the following questions: How can you avoid becoming a hostage of bank credit agreements and rescue your savings? What is happening with apartment prices in Russia? Should you start a new real estate transaction during a crisis? RB.ru follows the news on the decrease in business activity, project stoppages and budget cutbacks. It also gives both analysts and ordinary readers a chance to share their opinions: In the "Complaints" section, the site's visitors can share all of the crisis-related news they know of personally, such as problems with banks, layoffs and much more.