Share Your Favorite Proverb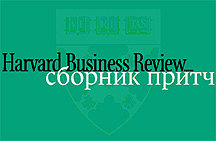 The Harvard Business Review - Russia magazine and the JTI company invite readers to participate in the "Share Your Favorite Proverb" contest. Contestants must answer three simple questions, and then send in their favorite proverb along with a written explanation of what it means to them, and how it influenced their work. Prizes will be given to the authors submitting the most interesting proverbs and commentaries.
Contest details and more information are available on the magazine's website at www.hbr-russia.ru/proverbs.
Visitors to the site can download a PDF version of a collection of proverbs submitted by Harvard Business Review authors, as well as top managers from Russian and foreign companies.