Yes! Brings Charity to the Fashion World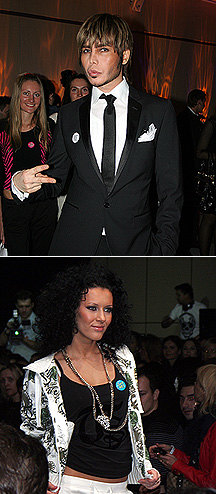 For the first time ever, Yes! magazine acted as informational partner to Russian Fashion Week (RFW).
As part of the event, Yes! supported the designer duet of Victoria Savvateyeva and Lady Kalinina of the MaiName brand, and the new line from the Sprandi collection titled Timati for Sprandi. Joining the designers of the brand in developing the line was r' n' b singer Timati. Guests at both showings received copies of the new kind-hearted issue of Yes! magazine.
As part of the RFW, a presentation was also made of the charitable campaign Say Yes! The striking Say Yes! buttons worn by the Sprandi models as they strode along the catwalk became the most distinguishing element of the collection. Guests were also able to purchase the buttons before the show in order to make their contribution to helping ailing children.
Many stars attending the Russian Fashion Week also supported the project by wearing the buttons. They included: Timati, Sergei Sverev, Vladimir Shirokov, Ivan Nikolayev, Anastasia Stotskaya, the group Reflex, the singer Sabrina.