Yes! Invites Guests to High School Musical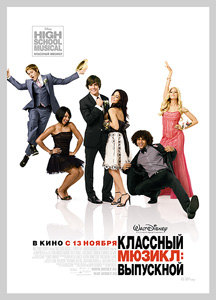 Yes! magazine supported the widescreen debut of one of the Disney company's most successful projects - the second sequel to the legendary musical film, High School Musical.
The premier was held at the Pushkinsky movie theater, and the Russian singers who dubbed the voices for the film's main characters were all in attendance - Sergei Lazarev, Yevgeniya Otradnaya, Mikhail Veselov and Kseniya Larina. Yes! invited its partners and friends to the screening.
Before the start of the film, Sergei Lazarev and Kseniya Larina treated audience members to an exclusive viewing of their new video clip. Celebrities spotted in the audience included singers Sogdiana and Alexandra Balakireva, as well as showman Andrei Razygrayev.