"Vedomosti. Friday" on Radio 7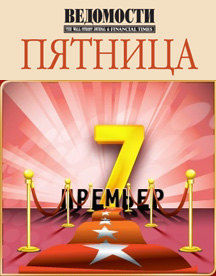 Since the end of September, journalists Alexandra Livergant and Alexandra Mashukova of the "Vedomosti. Friday" newspaper have been appearing on the 7 Premier program on Radio 7. They report on all of Moscow's most significant cultural events.
The program airs every weekday evening from 8 p.m. until 10 p.m. The program's hosts are Vladimir Polupanov and Lilia Vlasova. Radio 7 (104.7 FM) is broadcast to more than 250 Russian cities and towns.